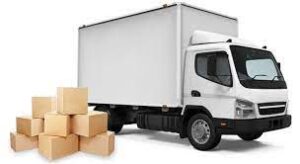 Looking for Best Home Movers & Packers in Dubai?
Since office or home shifting is an out of common activity, in-depth knowledge is required to choose the best Packers and Movers and make moving perfect and hassle-free. If you are looking for Best Home Movers in Dubai, Unique home movers is the best choice. Try the best packer mover service today.
To save the cost you can also move on your own, but there are a few downsides to doing all the work by yourself.
For an inhabitant of a metropolis, it is hard to relocate from one house to another house. The modern-day life hustle adds up in difficulty for a person to spare time for shifting home, especially if one has a huge volume of inventory.
If you do not have experience in packing and transporting fragile items, the risk of damaging your belongings gets higher.
Also, by lifting too many boxes at once, or heavy appliances you are risking yourself. Visit the best moving company.
So, it is better to leave the work for professional and trusted packers and movers.
Tips and tricks to Choose Home Movers in Dubai:
There are a lot of things to take care of while house shifting. The process of moving can be complicated when you are making mistakes. Here are some handy tips and tricks to help you fish out phony packers and movers and make your house shifting trouble-free. You can contact us for any help or guidance needed (Dial : 00971552577637)
.
1.    Discard all unwanted things 
Clearing out all unnecessary items is a very basic step to prepare your home for moving. It will keep you clear from messing up and will make relocation smoother for you. Need our help?
2.    Organize things to be delivered
After decluttering your home, categorize your belongings into broad themes. Identify fragile items like décor pieces, temperature-sensitive items, electrical appliances, and heavy objects to be moved. Keep the books apart from liquids and sharp objects. Use suitcases to transfer clothes. Remember to organize the smaller things in your home because bigger objects are far easier to handle during shifting. Create a home shifting list and always keep it handy during the entire relocation process.
Now it is time to choose the right Packers & Movers Company, after all, you are going to trust them with your possessions and assets. For this, you need to know certain factors and follow some mandatory guidelines. The following tips will help you choose the best domestic or international Packers and Movers company. Give us a call now.
3.  Home Movers in Dubai : Time of relocation
The time of moving is also a decisive factor for your shifting experience. If there is no limitation of time for you then go for an off-season shifting. Packers and Movers companies aren't busy during this time, therefore will charge less. You can also contact moving companies in advance for getting their early-bird concession. Write us on facebook.
4.  Home Movers in Dubai : Choose a high-tech Company
High technology standards enhance the quality of the mover company's service. A professional shifting company with designed moving carriers, loading and unloading equipment, and climate-controlled storage units will certainly provide better and damage-free office or house luggage shifting. For moving goods like leather items, electronic gadgets, artwork, or antiques you need to hire a highly equipped company as no amount of insurance is going to ever give you those back. …
5.   Pets, plants, and vehicles
If you have plants or you own a pet, then prefer to choose a mover company that also offers services for the delivery of the same. Likewise, some professional packers transfer vehicles like bikes or cars as well. Make sure of choosing the moving company that can do this for you besides the transportation of the regular stuff. Read more..
6.   Get Referrals
Recommendations by friends and family and references by previous customers are very useful in the selection of a moving company. Now a day, it is super easy to ask for reviews on social media groups. more
7.   Do your research-work  
Researching about the home shifting company before dealing with it is the first step for choosing the right Packers and Movers Company. It will help you avoid any double-dealing. Start scrutinizing on the internet about the professional movers and packers around you. Check out the official website of top packers and movers. Briefly check the Movers companies' rates and their customer's feedback section. Check up the type of services and the estimated prices the moving company offers.
8.   Years of experience
With experience comes insight and wisdom, so always look for international packers and movers who have been in the business for a long. International shifting companies with more exposure are likely to be aware of the diverse intricacies related to international relocation than packers and movers who are comparatively new to the business.
9.   Certified moving company
Always crosscheck the credentials of the movers and packers company before finalizing the deal. In case of any problem, you need a trusted and certified moving company that will be accountable for the loss. Choose Unique Home Movers with a reputed name in the industry. Ask them for their company's license or legal permit to operate.
10.  Questions galore
You may have many questions in your mind regarding the time of arrival, or mode of transportation, etc. Jot down all of those questions and make a list of them. Be sure to write as many questions as to clear out your confusion.
11.   Do an Office Visit
Now it is a perfect time to visit the shifting company's office to clarify those questions before you sign the deal. This visit will give you a fair knowledge about the moving company and their procedure of shifting. Above all, this brief visit will build first, and foremost impression about the company's standards.
12.  Home Movers in Dubai : The quality of their service
There should be no compromise on the quality of the shifting service. Many factors determine the quality service of the Packers and Movers company. The professionalism and suitability of the mover company depend upon the following features:
The conditions in which the goods are transported
The packaging, categorizing, loading, and unloading of the stuff
The terms and conditions of the company
Delivering the goods on the time
The service guarantee provided by the company
Maintaining transparency and providing ample details about the service
The process of dispute settlement
13.  Packing Material Quality
Inquire about the shifting company's packing material for the safety of your possessions. A professional house shifting agency will know how each item is differently packed. To prevent goods from damaging, a good movers and packers company will use items like bubble wraps, crates, good quality cartons, etc.
14.  Crew
The certified packers and movers hire their crew. They run extensive background checks before recruiting their staff. Their crew is both licensed and insured to work. They do not hire packing and moving crew from local vendors on a contract basis. Check out if the crew of the company you selected is on the company's payroll or not.

15.  Home Movers in Dubai : Insurance of your goods
During relocation, always opt for insurance. It is requisite in case if anything happens to your valuable possession during the shifting, the packers and movers company will be held accountable for the loss. It is an important aspect, which is often neglected. Always check the company's insurance policy before selecting it.
16.  Home Movers in Dubai : payments and charges
It is very essential to find the Mover Company that proposes great quotation concerning the balance between price and value. Always relate the prices of a firm before finalizing the Packer and Mover.
In general, prices are dependent on the following major factors:
Loading and unloading charges
Unpacking cost
Transportation expenses depending on the vehicle and fuel used
Salaries of the manpower of house shifting agency, like load men and drivers
Insurance to safeguard the goods from any damage or spoilage
The type of goods to be shifted
Applicable tax
The distance to be covered
Always consider these parameters while comparing the cost of packers and movers. Never go for a packers and movers company that offers the lowest quotation to you because that will compromise the quality of services. It is not about money or something, but totally about the quality of services.
Hidden Costs always mean an extra burden on your pocket. To avoid being a victim of such hidden costs, it is very important to read the terms and conditions cautiously.
Conclusion
The procedure of home shifting is full of intricacies. These guidelines will help you avoid every possible red flag while selecting and working with a Packers and Movers company.
Doing extensive research work
Choosing a well-equipped company with having a well-trained crew
Comparing multiple quotations
Giving minimum advance payments
Paying money via bank or online transfer
Shunning the involvement of any third party
Demanding written documents (Item's list, payment receipt, invoice, Insurance form, etc.) from the company.
Wish you best of luck and Happy Moving with us.  www.uniquehomemovers.ae!